Commercial Roof Inspection
When Earnest Wells Sr. started our company over 50 years ago, we made a promise to assist other local businesses in the Memphis, TN, area with the best roofing services around. This commitment is because we believe that every business should have protection from the elements. Our high-quality materials and knowledgeable team have set us apart from other roofing companies in the area during these past five decades. If you suspect that your business's roof has been the victim of damages, you can count on our commercial roofing services to get the job done!
Wells Roofing and Remodeling will inspect and assess any damages on your commercial roof. Our team of commercial roofing experts will determine if your roof needs repair, replacement, or just regular maintenance. We make these decisions based on the current condition of your roof and the extent of whatever possible damage it sustains. No matter what, however, Wells Roofing and Remodeling will perform all duties with professionalism and integrity. Call our team today to schedule a free commercial roof inspection.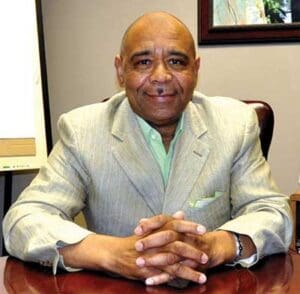 Schedule Your Free Roof Inspection Today!
Importance of Commercial Roofing
As a business owner, you want to make sure that your employees and customers are as comfortable as possible. If your roof sustains damage, this comfort is in jeopardy. Because of this possibility, it's imperative to repair or replace a damaged roof as soon as possible. This urgency is critical when your business could be highly affected by the damages. When roofs sustain damage over some time, the more extensive and expensive the repairs will be. 
Perhaps you are confused about how your commercial roof has problems. Many clients tell us that they thought their roof was excellent up until they contacted us. Here are some of the most common causes of commercial roofing damages. The chances that you have experienced these recently are high:
Missing shingles

Pock-marked Shingles

Hail Damage

Storm damage

Cracks

Proper Drainage

Cracks in Pipe Boots and Flashing 

Vandalism
Shingle Roofing Services
If you have a commercial roof, there is a good chance it is a shingle roof. After all, this type of roofing is arguably the most common one across the United States. Here at Wells Roofing and Remodeling, our team consists of experts that can help get your shingles to their best possible quality. Since the beginning of our company, we have installed and helped maintain well over a thousand shingle roofs. If your business has a shingle roof, we will inspect your roof and determine if your entire roof needs replaced or repaired and if this is an issue for your building insurance.
Metal Roofing Services
Another common type of roof is metal roofing, and many industrial businesses use them for their durability and strength. Our team here at Wells Roofing and Remodeling has had years of experience working with metal roofs of all kinds. If you are looking for a new roof for your company, we have a retrofit roof that can apply new metal on top of your existing structure. However, this process might not be best for everyone. If this is not the right option for you, we can remove the existing roof and replace it with all new materials. We also offer a silicone coating to prolong the life of your roof.
Schedule Your Free Roof Inspection Today!
Damages Caused by a Neglected Roof
When a roof is neglected and is in need of repair, it can cause further damages. Damages can lead to loss of revenue, loss of business, and loss of safety for your customer, employees, and yourself. This potential for loss is why you need to schedule a commercial roof inspection immediately if you sense that something is wrong.
Leaks can make themselves known in numerous ways. Our experts have usually worked on water stains in the ceiling, dirty streaks down the wall, expanded sheet-rock, rotten wood, collapsed ceilings, mold, and other pathogens that have permeated through the air. A stale musty odor usually accompanies these damages and it can penetrate your inventory, especially if there is fabric involved. These conditions can cause physical and medical harm to people if they are not immediately treated. At this point, it becomes very expensive with mold and fungi control, sheetrock tears out and replacement, painting, throwing out damaged furniture, and replacing the furniture, flooring, and walls. 
Mitigate your damages before it costs you thousands of dollars. Call Wells Roofing and Remodeling to schedule a free commercial roof inspection.
NOTE: If mold is detected the business owner will be required by law to pay for expensive lab tests. If the pathogens are airborne, that can cost thousands of dollars to remove.
Contact Wells Roofing and Remodeling TODAY!
Wells Roofing and Remodeling is a family-owned business started by Earnest E. Wells, SR. He has more than 50+ years of experience in roofing, home remodeling, and financing. Over the years, Earnest Wells has done thousands of roofs with many types of damage and has always repaired or replaced them. 
Our team is blessed with referrals and repeat customers due to our professionalism, reliability, and high-quality products and service. We are proud to serve Memphis, TN, and the rest of the Tri-state area. 
To receive more information about our church roof services, give Earnest Wells a call at 901-482-2546. You can also send him an email at EwellsSr@Wellsroofingandremodeling.com. Not only that, but you can fill out our online contact form, and we will contact you immediately. You can also stop by the office located at 5118 Park Ave, Suite 114, Memphis, TN 38117. No matter how you choose to contact us, Wells Roofing and Remodeling is here for your commercial roofing needs.