What clients say about us
TESTIMONIALS

Mr. Wells did an outstanding job for us. He put a new shingle roof on our church building. He also did some work on the floors. He was very timely, courteous, professional and very attentive to our needs. Whenever we called him he was there. Whatever question we had he answered. We were highly pleased with all aspects of his work. I give a 199% vote of confidence for Mr. Wells and his company.
Pastor Melvin Jones, Victory in Christ, Christian Church, Memphis, TN

We had a problem with our roof resulting from a storm which damaged and caused a part of our roof to come off. Mr. Wells had sent a flyer and we called Mr. Earnest Wells of Wells Roofing and Remodeling. Mr. Wells sent it to an insurance adjustor who surveyed the roof along with a representative from Wells Roofing and Remodeling. Once the insurance company approved it, we hired Mr. Wells. Everything was done professionally, and the work area was always kept clean and neat. After a year, Mr. Wells yet remains in touch with us to ensure that everything is okay. He is loyal, honest, very passionate and concerned about his clients. Call him for your roofing and remodeling needs.
Rev. G. L. McCollins Sr, Pastor of Mt. Olive AME Church, Millington, TN

I received a brochure in the mail from Wells Roofing and Remodeling Company. I didn't really need a roof but Mr. Wells came out to inspect it for us. We had been in the building over 20 years and the roof was showing signs of wear. We did not have any leaks, but wanted to be proactive before incurring any problems. Mr. Wells, replaced our roof without any down time to our worship services or Bible study. They were professional and went above and beyond our expectations. I would recommend him because of his professionalism. He's on time and informs you about every detail.
Elder Paul Collins, New Covenant Holiness Church, Memphis, TN

Mr. Wells is a great guy who helps people who need help. I was in need of a roof for our church which we really couldn't afford and didn't know which way to go. I received a brochure in the mail, called him and he took control. Mr. Wells does things legally, promptly and most efficiently. I would refer Mr. Wells to anyone who has a need. The roof was leaking. Now we're in good shape. Thanks to Mr. Wells.
Pastor Leroy Turner, Mt. Olive Missionary Baptist Church in West Memphis, AR.

We built a life center about 17 years ago, and began to incur problems with the metal roof. We began to have leaks and problems with screws coming out. We wanted a metal roofing specialist because not all roofing companies work with metal roofs. Mr. Wells came out and brought metal roofing specialists with him. Our committee chose Mr. Wells after hearing his presentation and he did a superb job. We are "tickled pink" as a result of his work. I highly recommend him for all your roofing needs. Contact him today.
Pastor Sherman L. Helton, Sr. New Hope Baptist Church, Southaven, MS

I met Mr. Wells with Wells Roofing and Remodeling some time ago. His company came out to install a new roof. They did an excellent job. The service was great. The quality was outstanding. The clean up after the job was amazing. I recommend Mr. Wells to anyone needing a roof or repairs to their church.
Pastor Reginald Spight, Living Waters Baptist Church, Memphis, TN
Wells Roofing and Remodeling brings to customers more than 40 years of home remodeling and roofing experience, along with 40 years of financing experience. With that experience comes expertise and excellence in all the work Wells Roofing and Remodeling does. Home remodeling will add pleasure and value to your home. Whether you have a home remodeling project or a roof that needs replacing, Wells Roofing and Remodeling is the company you can trust.
Our offices are located at 5118 Park Ave., Suite 114 in the 38117 zip code area of Memphis. Wells Roofing and Remodeling is a member of the National Association of the Remodeling Industry.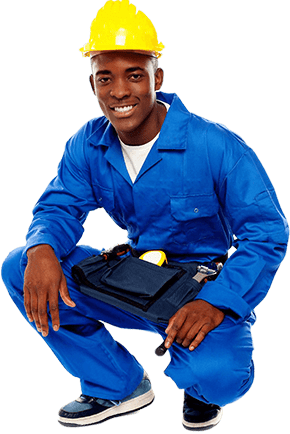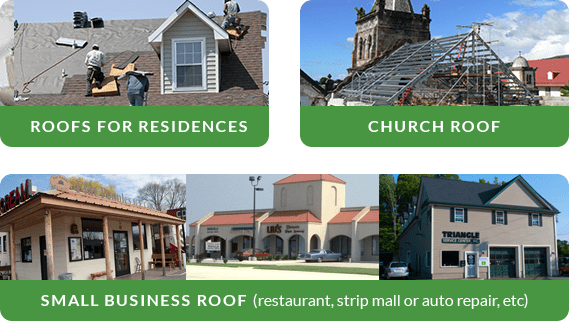 Roof Installation Solutions
At "Wells Roofing and Remodeling" our aim is to create customer smiles in every transaction. Wells Roofing and Remodeling has over 40 years experience in the business. We help protect your investment with attention to detail, high standards, and quality workmanship at reasonable prices. Need a new roof for your home, church, or small business?
Call Mr. Wells at  901-482-2546.
We know what your roofing job needs
and we'll provide the quality of workmanship
your roofing installation or repair project deserves.
How To Determine Whether To Repair, Restore, or Replace Your Flat or Metal Roof
History and Performance of TPO (Thermoplastic Polyolefins) Roof Single-Ply Membrane
History and Performance of Silicone Roof Coating
How To Know It's Time For A New Roof
Water Removal/Damage Restoration Book