Roof Commercial
Over time, every roof will need to be cleaned, repaired, and even replaced. Factors that can lead to roof repair may include storm damage, natural deterioration from environmental elements, and roof age. If your commercial building or church roof has a flat, metal, or shingle roof and is suffering from leaks, it can take away from the appearance while also decreasing its value. As a result, revenue may be lost, and the business may be looked over or avoided.
Other issues the roof of your commercial building or church roof may have from leaks are interior damage and rot. Please read our Frequently Asked Questions and answers to learn more about roof replacements.
Please read all the way through to find out how you qualify.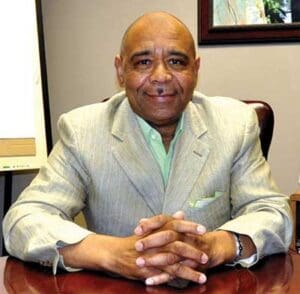 Commercial Roof and Church Roof Inspections
Unfortunately, some commercial businesses and church pastors/board members will neglect their roofing issues until it becomes a more significant problem. At Wells Roofing and Remodeling, we encourage our clients not to let this happen by allowing us to come out for periodic roof inspections. Our inspections include metal roofs, flat roofs, and shingle roofs. These inspections ensure that a roof is regularly maintained and, in the end, will save the business or church money.
When a roof begins first to have problems, it may not be something that the owners or pastors will immediately see. There may be cracks forming, rot beginning to take place, or unseen damage. The average commercial business owner or pastor isn't going to notice this. It likely won't become apparent there is a problem until leaks or exterior damage begin to form. By then, it's noticeable, but the damage has been done. What could have been prevented early on is now a potentially expensive problem.
This unfortunate damage is why it's essential to call Wells Roofing and Remodeling for frequent roof inspections. We recommend this service twice a year. Two of the best times of the year to do so are the early fall before harsher weather begins and again during the late winter or early spring following severe weather. 
No one wants to discover their roof has had catastrophic damage during a major snowstorm or when the heavy wind happens to blow through. 
 Cleaning Services
On top of inspections, Wells Roofing and Remodeling also offers cleaning services. These inspections help commercial businesses and churches to look clean and proper. Every business or church knows the importance of a first impression, which means the facility itself should not look grimy. A dirty roof shows a lack of maintenance and that lack of maintenance can be an indicator that an organization doesn't care about its structure.
Regular roof cleaning is just another part of maintenance. Like inspections, this should be done twice a year. Inspections allow us to catch problems before they arise.
Roof Repair
Following an inspection, we may find that a roof has problems in need of repair. Even the best-maintained roofs can have issues over time. It's not always a lack of maintenance, but rather the test of time taking its toll. 
If we find that roof repairs are necessary, our expert team can handle them. Often we'll follow up these repairs with a warranty. 
Commercial Roof and Church Roof Replacement
As time goes on, even repairs won't prevent a roof from being replaced entirely. Wells Roofing and Remodeling has years of experience doing total roof replacements and can ensure that any replacement made will be done with expertise and care. 
Our roof replacements use every modern method to ensure that they last as long as physically possible. Some of these methods include:
TPO Membrane Restore

Silicone Spray Coating

Shingle Tear Off
Even though replacements can be expensive, they are well worth it. Once a roof has been replaced, they typically last 25 to 30 years with regular maintenance. Always remember to maintain a roof; otherwise, the lifespan will decrease.
Contact Us
Wells Roofing and Remodeling is a family business started by Earnest Wells, Sr. He has more than 40 years' experience in roofing, home remodeling, and financing. Over the years, Earnest Wells has done thousands of roofs with many types of damage and has always been able to repair or replace them. 
Our customers come to us because we're reliable and provide a high-quality service. We are based in Memphis, Tennessee, but we're willing to travel. No matter where you live, we still want to hear from you.
To receive more information about our commercial roof and church roof services, give us a call at 901-482-2546 or send an email to EWellsSr@wellsroofingandremodeling.com. You can also fill out our online contact form, and we'll get back to you as soon as possible.
Need to see us in person? Please find us at our office in Memphis, TN, at 5118 Park Ave. Suite 114, Memphis, TN 38117.
Contact Us
5118 Park Ave.
Suite 114
Memphis, TN 38117
Phone: 901-482-2546
901-260-2030
EWellsSr@wellsroofingandremodeling.com