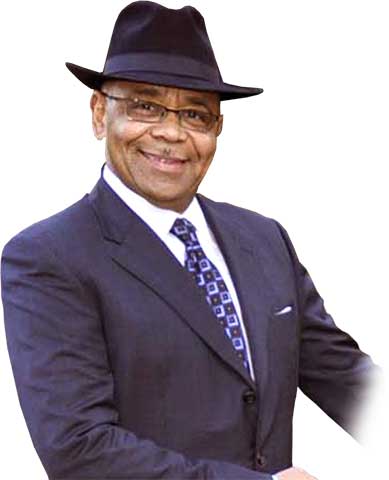 EXPERIENCE
MAKES A DIFFERENCE
Wells Roofing and Remodeling Company brings to customers more than 40 years of home remodeling and roofing experience, along with 40 years of financing experience. With that experience comes expertise and excellence in all the work Wells Roofing and Remodeling Company does. Home remodeling will add pleasure and value to your home. Whether you have a home remodeling project or a roof that needs replacing, Wells Roofing and Remodeling is the company you can trust.
Our offices are at 5118 Park Ave., Suite 114 in the 38117 zip code area of Memphis. Wells Roofing and Remodeling is a member of the National Association of the Remodeling Industry.
Here are just a few of our recent customers
WHO HAVE HAD A FREE ROOF INSTALLED:
Ivory Randolph : 901-596-8517
Clarence Jones : 901-212-7255
Tora Douglas : 901-494-4916
Deborah Springer : 901-509-3490
Wendy Harris : 901-212-0161
Johnnie Hill : 901-857-4515
Ruby Johnson : 901-378-5540
Brenda Sturghill : 901-277-2704
Adolphus Shipp : 901-826-6725
Lois Curry : 901-268-2317
Gracie Sanders : 901-482-8477
Larry Giles : 901-483-3783
Johnnie Cawthon : 901-747-8321
Dalphine Duncan : 901-672-9451
Kalvin Gillum : 901-230-5384
Ida Randle : 901-679-6578
Bonnie Doss : 901-488-4141
James Polk : 901-487-7789
Free Roof
CHURCH REFERENCES
Greater Works Christian Center
135 Fern Rd., Somerville, TN
Bishop Harold E. Hunter
(731) 431-1308 (731) 548-6458
Bethany Temple Holiness
3875 Grey Rd.
Memphis, TN
Bishop Thomas Bethany
(901) 484-4421 (901) 454-7792
Raines Road Church of Christ
33 East Raines Rd.
Memphis, TN
William Bell, Minister
(901) 601-0548
Greater Mt. Calvary Miss. Baptist Church
220 Flynn Rd., Memphis, TN
Pastor Henry Ewing
(901) 289-2162
Apostolic Church of Jesus
178 Stonewall Rd.
Byhalia, MS
Pastor Garland Loveless
(901) 870-1934
Cathedral of Faith Ministries
2212 Jackson Ave
Memphis, TN
Reverend Calvin Booker
(901) 281-2868
Christ The Redeemer Fellowship Church
3700 Stage James Rd  Memphis
Pastor Willie Morgan
(901) 461-6739
Deliverance Temple Restoration
1377 N Bellevue, Memphis, TN
Pastor Ivory Swindle
(901) 428-1154
Emanuel Baptist Church
245 Ayers St.
Memphis, TN
Pastor D'Arcy Deveaux Sr.
(901) 219-4632
Grady Chapel CME Church
956 Seattle
Memphis, TN
Pastor Deborah Washington
(901) 240-7219
Greater Saint Peter MB
1557 East Raines Rd.
Memphis, TN
Deacon, Helen Clark
(901) 319-1556
Hope of Faith
900 S. Grand Ave
Brownsville, TN
Pastor Richmond
(731) 780-5628
Living Water Baptist Church
4790 Knight Arnold Rd,
Memphis, TN
Pastor Reginald Spight
(901) 326-7832
Merton Avenue Baptist Church
337 N Merton St
Memphis, TN
Pastor Ezell Owens
(901) 921-3788
New Hope Baptist Church
1407 Church Rd E.
Southaven, MS
Pastor Sherman Helton, Sr.
(901) 486-6815
Mt. Olive Ame Church
8803 Wells Rd
Millington, TN
Pastor Gregory McCollins
(901) 603-4041
Mt. Olive MB Church
201 South 15th St.
West Memphis, AR
Pastor Leroy Turner
(870) 514-1995
Mt. Calvary Baptist Church
255 Burnett Mills Rd.
Bolivar, TN
Pastor Garrett
(731) 803-2586
True Light Baptist Church
4635 Stage Rd
Memphis, TN
Chairman James Polk
(901) 487-7789
New Jerusalem
6747 Davidson Rd
Olive Branch, MS
Pastor Willie Wallace
(901) 378-5820
Call us now to get started: 901-260-2030.
What clients say about us
TESTIMONIALS

Mr. Wells, did an outstanding job for us. He put a new shingle roof on our church building. He also did some work on the floors. He was very timely, courteous, professional and very attentive to our needs. Whenever we called him he was there. Whatever question we had he answered. We were highly pleased with all aspects of his work. I give a 199% vote of confidence for Mr. Wells and his company.
Pastor Melvin Jones, Victory in Christ, Christian Church, Memphis, TN

I received a brochure in the mail from Wells Roofing Company. I didn't really need a roof but Mr. Wells came out to inspect it for us. We had been in the building over 20 years and the roof was showing signs of wear. We did not have any leaks, but wanted to be proactive before incurring any problems. Mr. Wells, replaced our roof without any down time to our worship services or Bible study. They were professional and went above and beyond our expectations. I would recommend him because of his professionalism. He's on time and informs you about every detail.
Elder Paul Collins, New Covenant Holiness Church, Memphis, TN

We had a problem with our roof resulting from a storm which damaged and caused a part of our roof to come off. Mr. Wells had sent a flyer and we called Mr. Earnest Wells of Wells Roofing and Remodeling. Mr. Wells sent it to an insurance adjustor who surveyed the roof along with a representative from Wells Remodeling. Once the insurance company approved it, we hired Mr. Wells. Everything was done professionally, and the work area was always kept clean and neat. After a year, Mr. Wells yet remains in touch with us to ensure that everything is okay. He is loyal, honest, very passionate and concerned about his clients. Call him for your roofing and remodeling needs.
Rev. G. L. McCollins Sr, Pastor of Mt. Olive AME Church, Millington, TN

We built a life center about 17 years ago, and began to incur problems with the metal roof. We began to have leaks and problems with screws coming out. We wanted a metal roofing specialist because not all roofing companies work with metal roofs. Mr. Wells came out and brought metal roofing specialists with him. Our committee chose Mr. Wells after hearing his presentation and he did a superb job. We are "tickled pink" as a result of his work. I highly recommend him for all your roofing needs. Contact him today.
Pastor Sherman L. Helton, Sr. New Hope Baptist Church, Southaven, MS

Mr. Wells is a great guy who helps people who need help. I was in need of a roof for our church which we really couldn't afford and didn't know which way to go. I received a brochure in the mail, called him and he took control. Mr. wells does things legally, promptly and most efficiently. I would refer Mr. Wells to anyone who has a need. The roof was leaking. Now we're in good shape. Thanks to Mr. Wells.
Pastor Leroy Turner, Mt. Olive Missionary Baptist Church in West Memphis, AR.

I met Mr. Wells with Wells Roofing and Remodeling some time ago. His company came out to install a new roof. They did an excellent job. The service was great. The quality was outstanding. The clean up after the job was amazing.I recommend Mr. Wells to anyone needing a roof or repairs to their church.
Pastor Reginald Spight, Living Waters Baptist Church, Memphis, TN